January 10th, 2017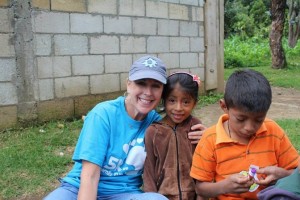 We want to wish our amazing clinical coordinator, Tracey, a Happy Happy Birthday. For those of you who don't know Tracey, she has been with us since 1987 which means she will be celebrating her 30th anniversary with us this year.
Every day she does a wonderful job of making sure our practice runs efficiently and smoothly. Her ultimate personal goal is that each of her patients feels they were treated with a professional gentleness, compassion and optimal care.
She loves to spend time with her family and her four grandchildren and is actively involved in her church, Walnut Creek Baptist Church, where she serves on the mission team there.
Here is a little information from Tracey on the mission:
I have been given the awesome opportunity to serve in Guatemala at the Village of Hope Orphanage for the past few years. This facility is like no other because it is not an institutionalized setting for orphans but a place where children can experience faith, family and a future. Each child is placed in a home with a set of Guatemalan parents who care for the child just as if they were their very own. They are taught about Jesus Christ and the hope that is received once salvation is accepted. They are given the opportunity to be schooled and taught a trade so that they can eventually leave and become independent, self-sufficient citizens of their country. I have traveled there many times to serve in all types of aspects. I was just there in December and assisted the staff in preparing for Christmas at Village of Hope. We also traveled to nearby villages to share the gospel and give small gifts to those families as well. I could go on and on about the Village of Hope and the amazing Block family that heard the call of God and said yes!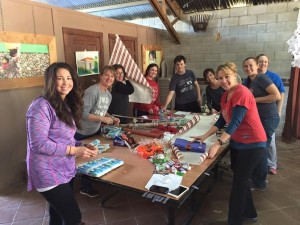 If you or your church would like to partner with or learn more about this amazing ministry please see the link http://www.villageofhopeguatemala.com/
We are so grateful to have Tracey as part of our team, and hope today is one of her best birthdays yet. Happy Birthday Tracey!!